• You find the button of the settings menu in the to right corner of the main screen.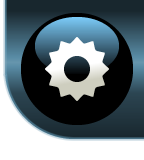 •

How it works

The top controller indicates what property you want to change and the bottom controller sets the value. You can set both of them by tapping and dragging,

• Drag when you want to make big changes.

• Tap when you want to make small changes.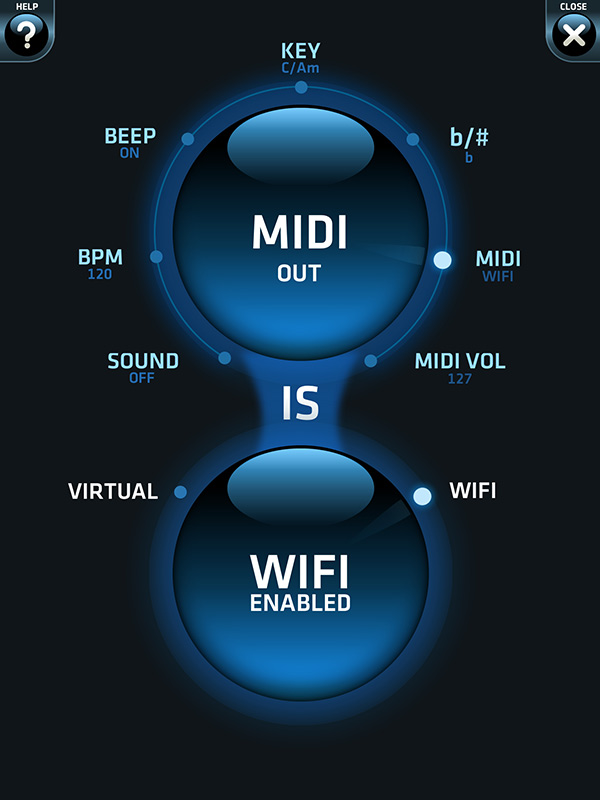 • Sound on/off
Only affects the audio coming out of your device, Not MIDI Out.
• BPM
Beats Per Minute.
Affects both recording and metronome.
• Beep On/Off
Beep on beats, only affects the metronome.
• Key Of Song/Transposing
Setting Key of Song is very important.
The suggestion tool depends on it. Wrong Key= Wrong suggestions
If the key is changed, you will be asked
whether you like to transpose the existing chords.
The suggestion tool will always relate to the current key.
• b/#
Using flat or sharp notation only affect the notation.
• MIDI settings
Check out the MIDI tutorial
•

No Sound?

• Check the mute button on the side of the device.
• Check the volume on the device
• Check Pro Chords setting page that Sound is "On"

• Still No Sound?

If it's related to MIDI:
Check out the MIDI setup guide

If it's related to Audio:
Check the guide